Candles + Choir - Child = CCC
Sunday, October 01, 2006
Last night, my mom celebrated her __th birthday. She has selective amnesia when it comes to such numbers. When I was younger, a birthday party is a birthday party. The number of candles on a cake never really interested me then, all I paid attention to were the candy flowers placed on its corners. When my mom started changing the topic whenever a question about her age was raised, I took a peep at her driver's license and noted the year in one of my journals.
All day yesterday was spent tidying the house up. My dad, sister and our housekeeper Lisa were stationed at the kitchen. Me and my brother were in charge of the "physical arrangement", moving furniture, adding some from my sister's house, and placing indoor plants which were never really permanent fixtures in the house on a regular day.
My mom had a couple of visitors from the land down under, her
amigas
and the entire choir from her church. Introductions were made (I'm not gonna remember anyone's name) It's a good thing I ate early... The pianist took his perch on our aging, rarely played piano. He made a signal and the whole choir started singing "Halle, Halle, Hallelujah". There were singing faces everywhere in the living room and nowhere to avert my eyes to. I retreated to my room and in order to drown the
kumbaya
songs... I put on my headphones and played
Jeopardy 2003
.
When I was younger, I took an immediate liking to
Jeopardy
. Who new that at a young age, a show hosted by a man with a Hitler moustache would awaken my inner nerd. I didn't answer a whole lot of questions then but I did learn a lot of
Potent Potables
and how to pronounce
Potpourri
. Plus, I became skilled at mentally computing a wager that would, if everything turned out as planned, made me win 1 dollar over my nearest opponent.
Other game shows then, during the
FEN
(Far East Network) era, that I also watched included
Wheel of Fortune
and
Family Feud
. Together with
Jeopardy
, these three have names that could have been popular and violent soap operas. Fate, Fighting and Fear...
I also remember a short-lived gameshow (by our TV reception standards) named
Classic Concentration
, also hosted by Alex Trebek (I can't get Will Ferrell's impersonation out of my mind whenever I see him) You had a message encrypted in images, which was covered by numbered cells. To reveal the encrypted image behind, the cells need to be paired up and each pair has a prize of some sort. The other elements of the show didn't really interest me. Here is an example of an encrypted message I googled...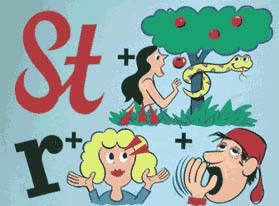 ST+eve R+eye+yawn = Steve Ryan
(I have no idea who heshe* is)
For lack of anything better to do I tried making a couple of CCC's (Classic Concentration Clue) blah, I'm still thinking of a better name. Here's a fairly easy one:
Who said it?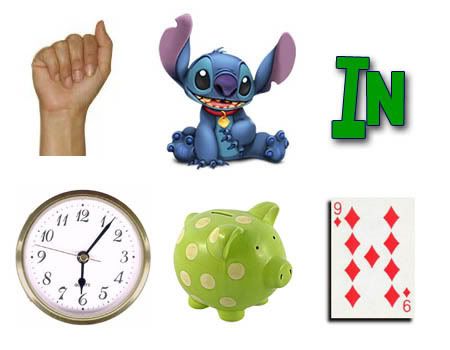 Burned a couple of brain cells yet? Here's a relatively harder one...
My Philosophy:
What a nerd does on hisher* free time is nobody's business. Oh and by the way, when I came out from my bomb shelter (my room), all the guests were nearly gone and my mom was near drunk. I love my mom.
*refer to previous post:
I (Heart) Lexpionage
Labels: B-days, comics, flashback music please, I (heart) words
|